Newcastle University App - Now on iPad
A long overdue update to my Newcastle University App was released on the App Store in the early hours of the morning. Hopefully, the first of many feature updates and a return to more timely updates1. 1.1 is the first Universal version of the App. This enables full screen, native usage on iPad and iPad mini. It will require ongoing development to better take advantage of the increased screen space.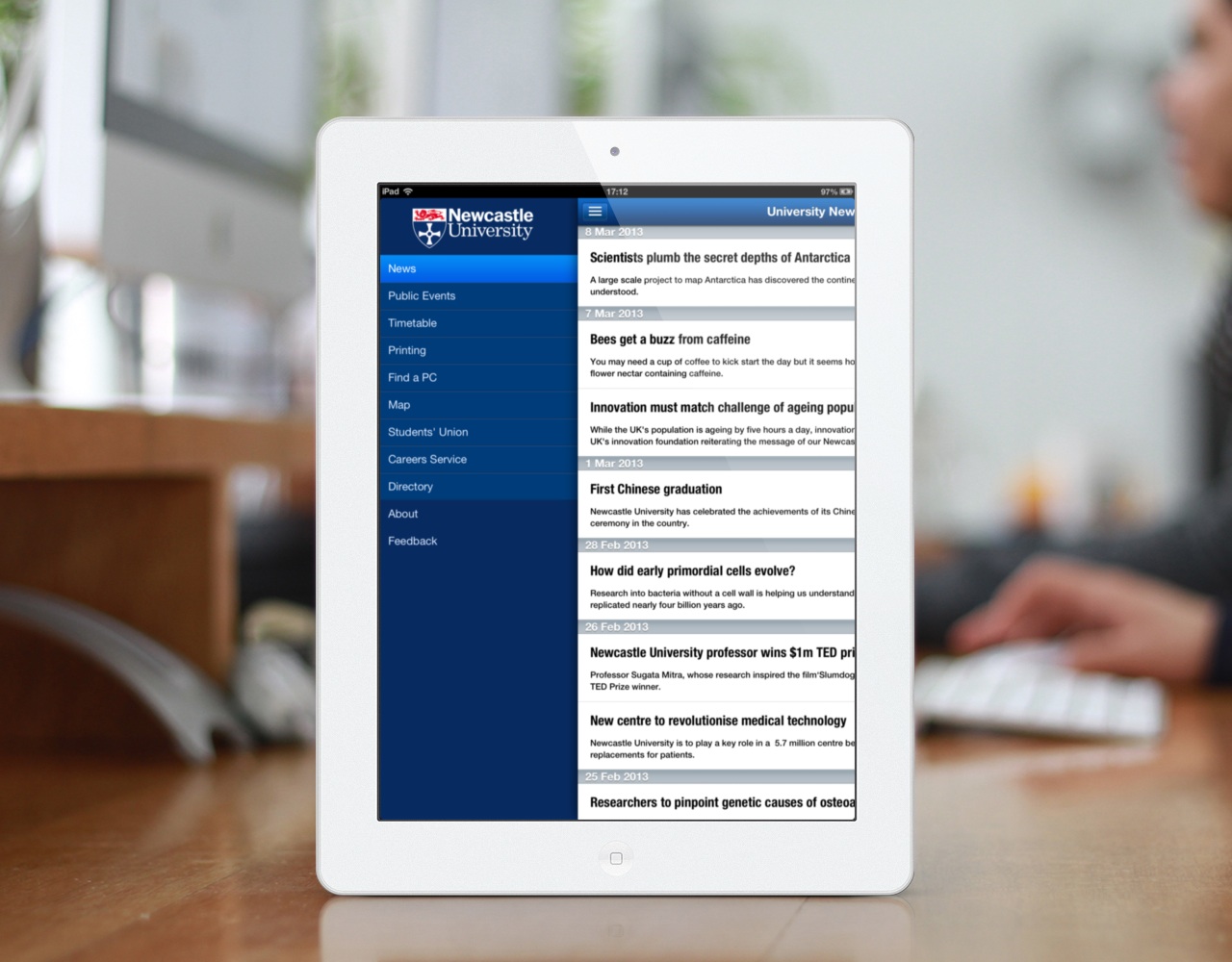 On iPad the Month View of Timetable had to be disabled as this view requires a complete redesign, but it should allow me to enable Landscape orientations on iPad in the next minor update.
Other 1.1 Release notes
Timetable events now show all related rooms instead of one. Nobody actually reported this bug
Open webpages in Safari or share via Email
Other Bug Fixes
1. Ideally both App releases and blog posts.↩